Custom typeface created for the book which also appears on the cover as a motif.
Book Design for a collection of Essays and Interviews revolving the life and work of Talking Heads front man David Byrne.


* Created as part of design studio under the guidance of Keetra Deen Dixon, RISD 2019.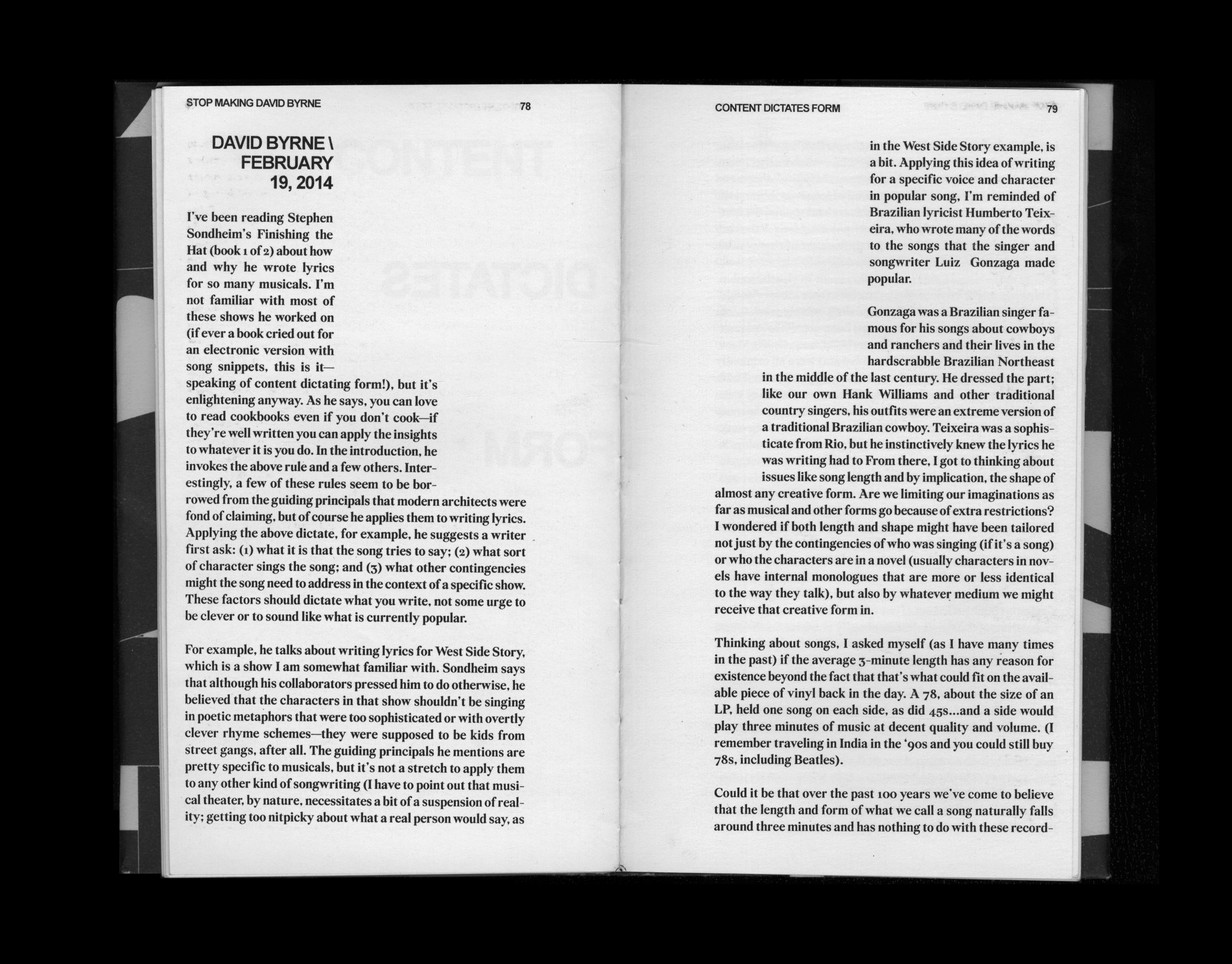 Poster Designed with custom type for the book.The poster folds into the cover of the book.